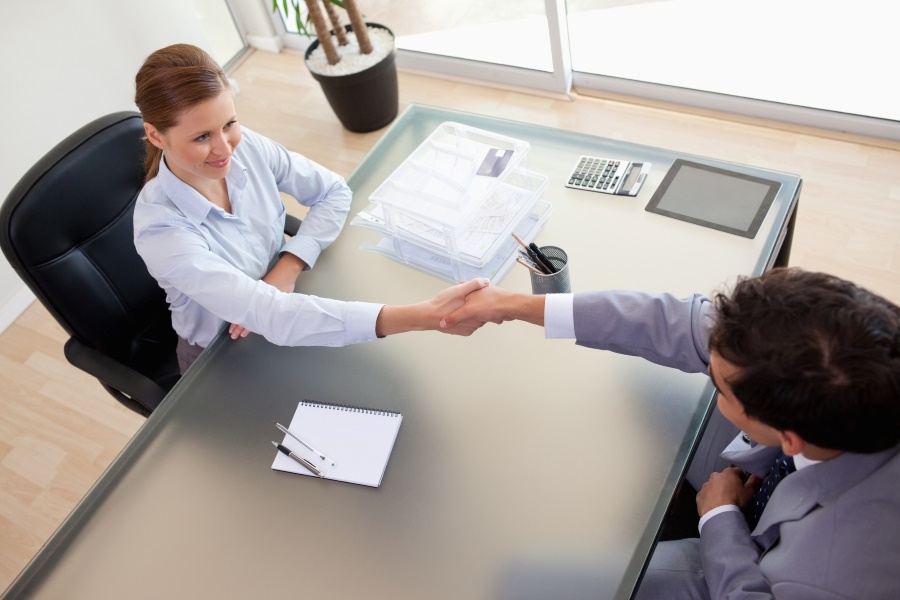 Welcome to Sure Immigration's dedicated Business Services. Our tailored solutions are designed to empower employers with the tools and expertise they need to navigate the intricacies of hiring foreign workers through the Canadian immigration system. From skilled worker recruitment to work permit and permanent residency applications, we're committed to streamlining the process and helping businesses thrive by including international talent.
1. Job Posting and Initial Screening
Finding the right candidate is a crucial step in building a successful team. At Sure Immigration, we offer comprehensive job posting services tailored to your specific requirements. Additionally, our team conducts thorough initial screenings to ensure only the most qualified candidates progress to the following stages of the hiring process.
2. Sending out Video Interview Invitations
In today's globalized world, connecting with potential candidates no matter where they are is essential. We facilitate seamless video interviews, allowing you to assess candidates' qualifications, communication skills, and cultural fit, all from the comfort of your office.
3. Second Screening
To ensure that you're making the best choice for your team, our second screening process delves deeper into the candidates' skills, experience, and suitability for the role. After reviewing the video interviews of invited candidates, we provide detailed feedback and assessments to help you make an informed decision on who to invite for the final interview.
4. Coordinating Final Interviews
Once candidates have successfully passed the second screening, we invite them for the final interview. We align with employers to ensure the scheduling is convenient for all parties involved. This meticulous coordination guarantees a smooth and efficient process, allowing potential hires to shine in their final assessment.
5. Hiring Process
Upon selecting the ideal candidate, we guide you through the hiring process, assisting with the application for a work permit. If you choose to support your employee's permanent residency application, we ensure compliance with Canadian immigration regulations, facilitating a seamless transition for your new team member.
From initial assessments to the final documentation submission, we provide comprehensive support at every step. Working closely with clients, we gather necessary information, review eligibility criteria, and prepare thorough applications for various immigration programs, including Express Entry, Provincial Nominee Program, Temporary Foreign Worker Program, Global Talent Stream, International Mobility Program, Start-Up Visa Program, Atlantic Immigration Program, and the Rural and Northern Immigration Pilot.
SUBSCRIPTION PLANS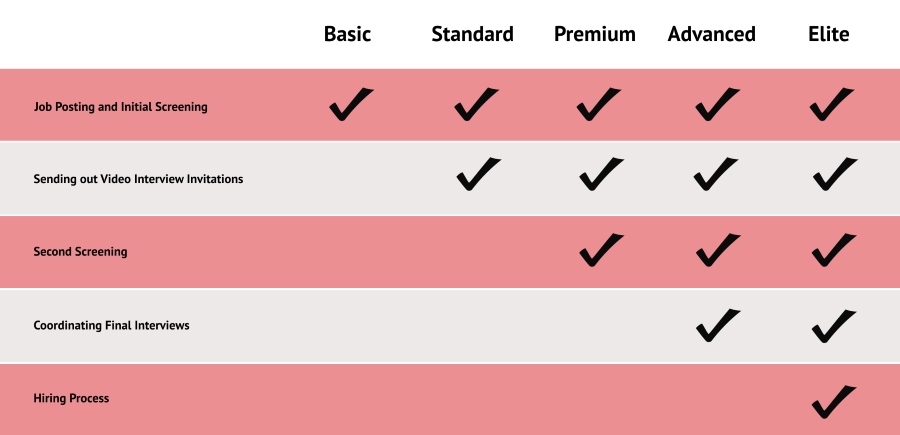 Note: The Elite Subscription Plan does not cover the processing of Canadian permanent residency applications, as rates may vary depending on the specific immigration program.
Start your subscription to our Business Services today.